Web Design Services
Monrose Services will work with you to help establish your presence on the world wide web. Read about the process - below - and take a look at some of our recent projects.
Proposal

The usual starting point is a meeting in which we aim to understand the requirements for the site: its purpose, the general appearance desired and how the content (text and images) will be produced.

We will then produce a Proposal, which will describe, in plain English, how your requirements will be met, how the finished site will be tested and to which standards it will conform - all for a fixed price!

Evaluation and Feedback

Client feedback is encouraged and welcomed throughout the design process. The best way to achieve this is to create a live prototype site, accessible by password. If you do not have convenient access to the web, prototypes can be provided on CD-ROM or sent as e-mail attachments.

Content

We will happily incorporate finalised text as supplied, or work from rough drafts, notes or existing material such as data sheets and brochures. Images can be accepted as digital files, prints or film. Monrose has in-house image processing facilities, and can arrange for photographic and graphic design services as required.

If your web site is part of a wider project involving the production of sales literature, exhibition displays or other marketing material, you might consider consulting Gledhill Marketing Services, with whom Monrose has collaborated on a number of projects.

Client Content Management

Content Management Systems are no longer just for large, complex (and expensive) sites. Many organisations with a more modest web presence can benefit from the ability to make changes at any time, without specialist knowledge or having to involve the original web designers.

Examples of content that clients may wish to manage themselves include:

News announcements

Press releases

Conference programmes and digests

Files for download by customers

Products and services

Details of special offers

Photo galleries

To achieve this, Monrose can produce special password-protected pages that will allow you to change the contents of your site by filling in simple on-line forms.

Domain registration and web hosting

Monrose Services will assist with domain registration (yourbusiness.co.uk / yourbusiness.com, etc.) and the choice of a provider to host your web site.

Maintenance

Monrose Services will willingly handle day-to-day changes to your site. Rates are competitive and service is quick and efficient.

Recent Projects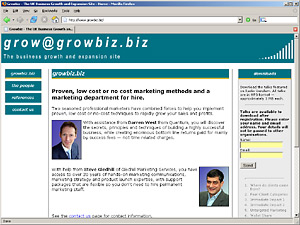 The Growbiz site features a library of talks on business growth and marketing themes which may be downloaded by visitors who complete a simple registration process.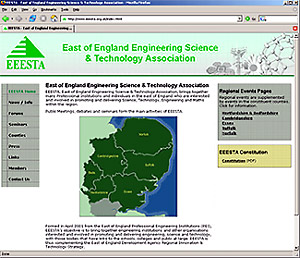 The East of England Engineering, Science & Technology Association, EEESTA, promotes science, engineering, technology and mathematics within the region. The site features an archive of materials from the Association's series of annual seminars, and a site content management system for press and members' information.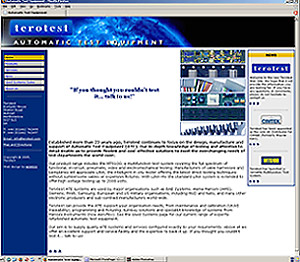 Terotest, designers and suppliers of automatic test equipment, wanted a web site that was clean and easy to navigate. The resulting site satisfies these criteria and has attracted favourable reactions from customers.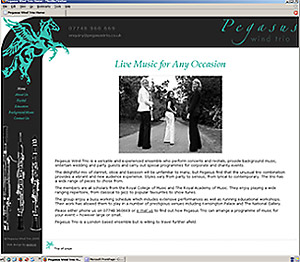 Pegasus Wind Trio are about as far removed from the world of automatic test equipment as it is possible to get, yet their requirements were expressed in similar language to Terotest's. Here, the clean, contemporary appearance has been achieved through careful use of white space and colour highlighting, combined with crisp black and white photography.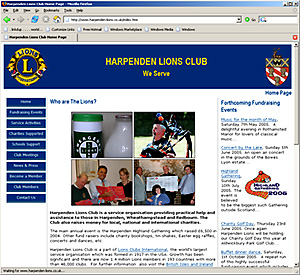 Harpenden Lions Club's site is intended to publicise fundraising events and the charitable causes they support. This is a large, busy site with a rapid turnover of content. Content management facilities are gradually being introduced behind the scenes to give club officials the ability to manage the photo galleries, press releases, press cuttings library and private club documents accessible only to members.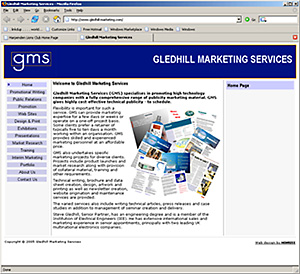 GMS commissioned a site to illustrate the wide range of marketing services it offers to high technology companies. The result is a clean, easily navigable site with a consistent presentation of images and good maintainability.